Put the Perfect Finishing Touch on Your Quilt with These Label Embroidery Designs
If you're a passionate quilter or love crafting, you know that a perfectly made quilt is not complete without a label! Labels not only add a personal touch but they also serve as a history of the quilt and the quilter. The good news is that you don't have to be an expert in embroidery to create a beautiful quilt label. With a few simple tips and tricks, you can easily add the perfect finishing touch to your quilt with these label embroidery designs.
The Importance of Quilt Labels
Before we dive into the different types of quilt labels and embroidery designs, let's understand why quilt labels are so important. A quilt label is like a signature or a mark of ownership. It tells the story of the quilt, and the person who created it. It also helps to prevent the quilt from getting lost or misplaced, especially if it's a gift or an heirloom.
Not only that, but quilt labels can also be a source of inspiration for future generations. They provide a glimpse into the past and the techniques and materials that were used to create the quilt. Quilt labels are also a way of honoring the memory of a loved one, marking a special occasion, or simply expressing one's creativity and style.
Types of Quilt Labels
There are several types of quilt labels, including:
Handwritten Labels: These are the most personal and unique labels. Handwritten labels can be made using a fabric pen or a permanent marker. Simply write the information you want to include on a piece of fabric and sew it onto the back of the quilt.
Printed Labels: Printed labels are convenient and easy to use. You can design and print your label using a computer and special fabric sheets that can be easily fed through an inkjet printer. Once printed, sew the label onto the back of the quilt.
Embroidered Labels: Embroidered labels are elegant and timeless. They can be made using a machine or by hand. There are many embroidery designs and fonts to choose from that can be customized to suit your style and the occasion.
Label Embroidery Designs
When it comes to embroidery designs for quilt labels, the possibilities are endless. Here are a few ideas to get you started:
Corner Labels: These labels are simple yet elegant. They are usually placed in one corner of the quilt and include the name of the quilt, the quilter's name, and the date it was made. You can add a small design or symbol to make it more unique.
Center Labels: These labels are larger and more detailed. They are usually placed in the center of the quilt and include more information such as the occasion, the recipient, and the purpose or inspiration for the quilt. Center labels can also be used to display a beautiful embroidery design or a picture.
Motto Labels: These labels include a favorite quote or saying that reflects the quilter's personality or the theme of the quilt. Motto labels can be made to look like a small banner or a scroll, and can be decorated with embroidery or applique.
Now that you have some ideas and inspiration for your quilt label, it's time to get started! Remember, your quilt label is a reflection of your creativity and passion for quilting, so have fun and make it your own. With these label embroidery designs, your quilt will have the perfect finishing touch.
Quilt labels are not only a practical add-on to your finished project, but they also make your creation more personal and add sentimental value. So don't skip the label step -- it's the perfect way to tell your story and share your passion with others.
Quilt Label Embroidery Design Custom Quilt Label Etsy Quilt Labels
Image Source: www.pinterest.com
quilt embroidery label labels custom designs embroidered etsy personalized choose board hand
Corner Quilt Label For Noras Baby Quilt By Niku Arbabi Of Www
Image Source: www.pinterest.de
quilt labels baby label quotes diy embroidery quilting quilts corner sewing tutorials niku nora arbabi projects trendy choose board
I Like This Quilt Label Quilt Labels Sewing Labels Quilting Crafts
Image Source: www.pinterest.ca
labels quilt embroidery label machine baby quilting quilts patterns sewing designs projects ak0 grandma patchwork embroidered barn layout barns horse
Heartspun Quilts Pam Buda Framing Finishing Quilt Labels
Image Source: heartspunquilts.blogspot.com
quilt labels framing finishing label
Labeling Your Quilt
Image Source: www.diaryofaquilter.com
quilt label labels sayings labeling granddaughter put fabric sew straight quilter edges cereal perfectly sure box
Free Quilt Label Machine Embroidery Design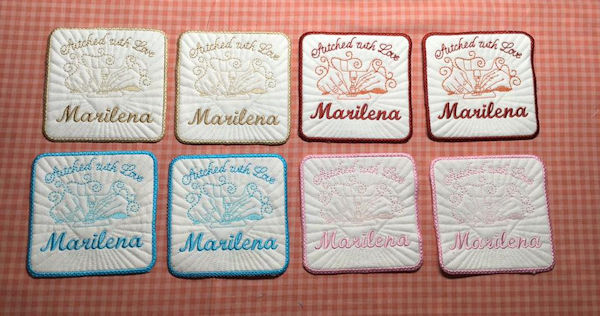 Image Source: www.kreativekiwiembroidery.co.nz
quilt label embroidery labels machine hoop just
Large Corner Quilt Label Personalized Sewing Labels Etsy Quilt
Image Source: www.pinterest.com
How To Label Your Quilt Home Made Emily Jane Personalized Quilt
Image Source: www.pinterest.com
quilt label machine
Free Quilt Label Embroidery Designs Best Label Ideas 2019
Image Source: lynnandmikelbaby.blogspot.com
bunnycup whimsy
Embroidery Labels Free Designs In Stitches Labels Sewing Labels
Image Source: www.pinterest.com
labels quilt embroidery quilts designs machine quilting label sewing quotes patterns printable templates projects fabric stitches patchwork hand choose board
Craftsycom Express Your Creativity Embroidered Quilt Labels
Image Source: www.pinterest.com
craftsy quilt quilting room labels
Create A Nostalgic Quilt From Retro Prints Quilting Digest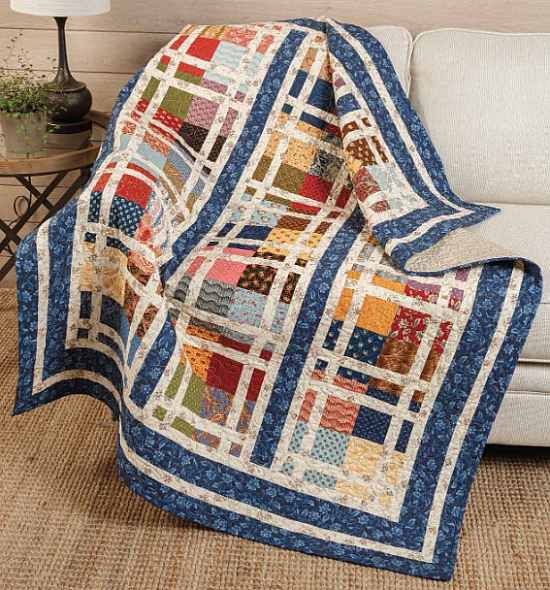 Image Source: quiltingdigest.com
quilt nostalgic retro prints create touch fabric contrasting sashing volume low
Free Quilt Label Machine Embroidery Design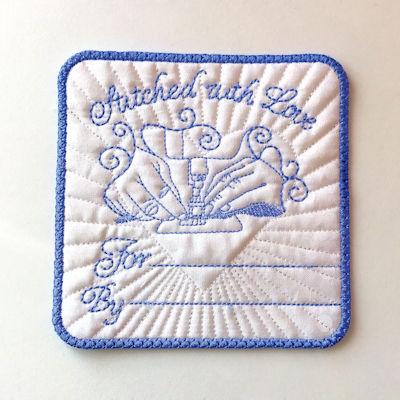 Image Source: www.kreativekiwiembroidery.co.nz
embroidery quilt designs label machine hoop labels sewing kreativekiwiembroidery nz kiwi patterns quilting quilts 6x6 5x5 8x8 choose board
A Postcard From Paris Quilting Labels Quilt Labels Quilt Label
Image Source: www.pinterest.com
quilt labels label embroidery choose board designs patterns
Quilt Label Tutorial Quilt Labels Embroidered Quilts Quilting Designs
Image Source: www.pinterest.com
grannymaudsgirl
Pin On Quilts For All
Image Source: www.pinterest.com
quilt labels quilting printable label fabric quotes sewing baby print quilts into binding patterns designs corner choose board labeling machine
A Creative Final Touch Quilt Label Tutorial The Haberdasherie
Image Source: www.pinterest.com
Quilt Label Embroidery Designs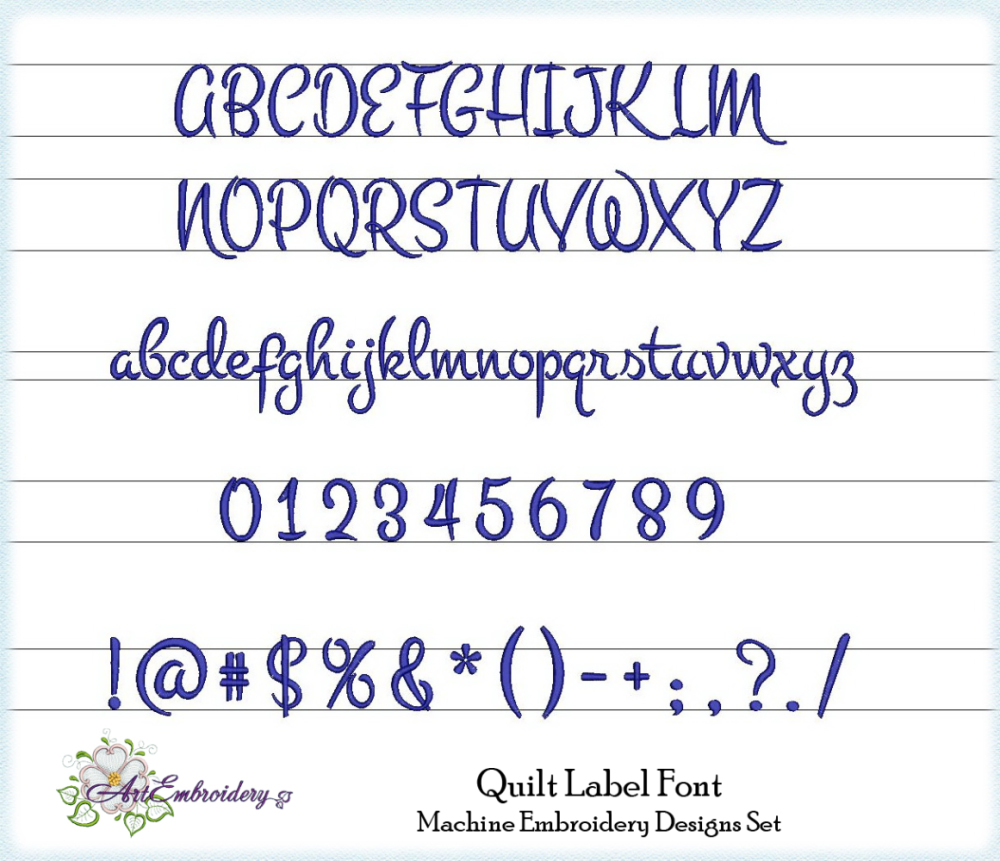 Image Source: typesoflabels.blogspot.com
swak
How To Label Your Quilt Homemade Emily Jane Quilt Labels Custom
Image Source: www.pinterest.com
emily
What A Beautiful Day Quilt Labels Embroidered Quilt Labels Sewing
Image Source: www.pinterest.com
label thequiltedpineapple